Awards
Our Practice
Bellwether League shines a light on supply chain excellence in three ways – through its annual Bellwether, Future Famer and Dean S. Ammer Award for Healthcare Supply Chain Excellence.
Bellwether Award
Bellwether League's Board of Directors selects deceased, retired and currently active professionals with a minimum of 25 years of exemplary service and leadership performance in supply chain operations that meet its criteria to be publicly recognized and inducted into its Hall of Fame for Healthcare Supply Chain Leadership. Honorees demonstrate their qualifications by advancing the profession through work experience and performance and active participation in professional organizations and their communities.
Future Famers Award
Bellwether League's Board of Directors selects active supply chain professionals within the first decade of their healthcare careers who do not yet qualify for Bellwether consideration, but have contributed to the healthcare supply chain profession in a meaningful way through innovative initiatives and projects.
Ammer Award
Named for the first inductee into Bellwether League's Hall of Fame for Healthcare Supply Chain Leadership, the Dean S. Ammer Award for Healthcare Supply Chain Performance Excellence honors and recognizes noteworthy executives and professionals in the mid-section of their careers - Most Valuable Executives (MVEs) who best exemplify the practice and spirit of healthcare supply chain performance excellence. These professionals, through their innovative leadership and influential project management experience, are beyond Future Famer status, but are not yet ready for Bellwether Honoree recognition as determined by Bellwether League's Board of Directors.
Hall of Fame archives
Click the button below to access a list of that year's honoree profiles. Click again to close.
Congratulations to the Bellwether Class of 2019: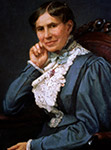 Clara Barton
(1821 - 1912)
Clara Barton may be well-known for her first aid skills and the famous humanitarian organization that provides emergency assistance and disaster relief she founded in 1881. Yet deep down Barton knew and demonstrated how to acquire and move supplies when and where they were needed to care for people, both on and off the battlefield, and during and after crises and disasters. Her talents and skills uniquely qualify her as a pioneering, if not quintessential, supply chain expert, seasoned in the field as well as on the field. Barton was an educator, nurse, organizer or supplier of materials and provider of hope, but she also was a first mover.
---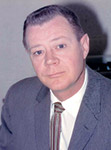 Stanley J. Costello
(1916-1976)
Stanley Costello not only brought group purchasing and supply chain expertise to the Dakotas and north of the Great Plains in the 1950s and 1960s, but he also brought to that region, and the growing number of facilities he represented, the guarantee of supply chain as a dedicated, heartfelt customer service. Costello's customers counted on him without fail because he truly delivered. His dedication to helping clinicians and administrators alike became such a hallmark in healthcare group purchasing and supply chain history that his motivation, philosophy and reputation spawned a national award named for and given in his honor.
---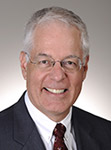 George Y. Hersch
George Hersch exhibits the even-keeled, steady leadership style of a "practical visionary" where progressive momentum occurs by bobbing and weaving through the dramatic and political speedbumps and roadblocks that emerge. With servant-mindedness, Hersch advocated for supply chain efficiency and influence, and enabled and motivated a group of independent facilities to work together for the collective and common good. His efforts also led to one of the earliest system-wide, value analysis and technology assessment programs that incorporated strong physician leadership and participation, something he would replicate and enhance at another healthcare organization across the country.
---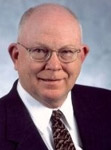 Capt. Terry R. Irgens, U.S. Navy (Ret.) (1947-2017)
Capt. Terry Irgens led the Department of Defense's Medical Materiel Directorate to switch to a commercial prime vendor program from the traditional depot system, which represented a radical departure in materiel operations for the Defense Logistics Agency and the Defense Personnel Support Center at the time. He also oversaw medical logistics on the battlefield during the first Gulf War, led the implementation of automated transactions and spearheaded strategic partnerships throughout the federal healthcare system. For the federal government, Capt. Irgens' efforts and outcomes were as challenging as navigating an oil tanker through the sliver of the Panama Canal. Irgens also was instrumental in helping to develop a program that repaired wounded warriors through surgery, technology and therapy.
---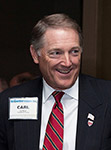 Carl P. Meyer
Carl Meyer represents the classic Renaissance man who reinforced "the art of the deal" as defined by how much the receiving customer or patient gains from a decision or transaction than the seller. Meyer skillfully guided his supplier and provider customers through the intricacies and nuances of distribution, electronic commerce, group purchasing and shared services so that they could improve their operations and performance for the benefit of their own customers and grow as an organization over time. He approaches challenges and changing needs with the attention, engagement and temperament of a dedicated mentor.
---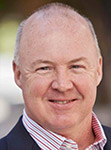 Vance B. Moore
Vance Moore exudes the visual impression of a consummate leader who concentrates on horizon scanning and strategic foresight without allowing such mental multitasking to distract him from directly conversing with you. Moore is one of those healthcare executives who consistently remains one step ahead of you but extends his hand to pull you along with him and show you the way. He was one of the earliest adopters of consolidated service center operations, self-contracting and self-distribution, as well as an advocate of phasing through the traditional walls of healthcare operations and service to embrace virtual modeling to enhance quality delivery. Before that, Moore also guided a prominent, brown-wrapped global shipping organization into healthcare.
---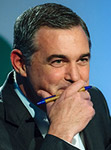 Kevin O'Marah
Kevin O'Marah passionately ignited media recognition about the critical importance of supply chain as both a catalyst and a linchpin for success, regardless of industry or market segment. Through his research, content, conferences and community development, O'Marah re-affirmed the need for the C-suite's strategic attention to supply chain operations for local, regional, national and even global health. Through his facilitation, leadership and mentoring, O'Marah has advocated for the advancement of supply chain understanding and training – from academic institutions to corporations to healthcare organizations.
---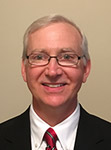 Larry P. Smith
Larry Smith fused the art and science of supply chain operations, having led multiple award-winning supply chain and sales organizations for several global healthcare product manufacturers. As part of that leadership, Smith implemented and oversaw the integration, redesign and upgrade of those organizations to "best-in-class" status, all while directing and mentoring cross-functional teams, at least one of which included R&D scientists. He parlayed his coaching and mentoring skills into supply chain education, serving as adjunct professor and advisor at several well-known universities for graduate and undergraduate students. Smith also extended his reach by helping to guide a growing third-party logistics company that is the largest woman-owned 3PL in the nation.
---
2019 Future Famers Honored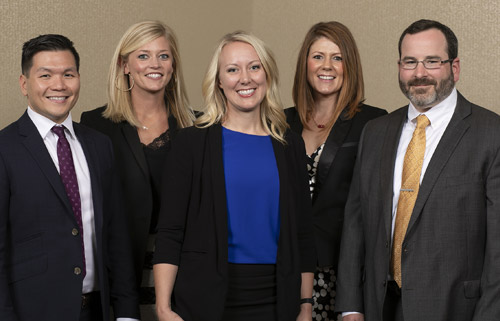 Future Famers Class of 2019 - Left to right: Geisinger Health's Jun B. Amora, Memorial Health System's Erin M. Bromley, Avera Health's Sara M. Henderson, Mid-America Service Solutions' Jessica Rinderle and Dartmout-Hitchcock Health's Sidney L. Hamilton. Not pictured: The University of Kansas Health System's Brian A. Dolan.
---
2018 Future Famers Honored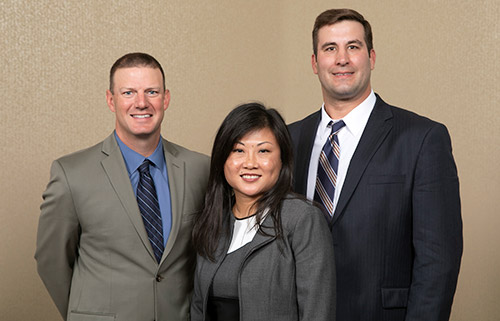 Future Famers Class of 2018 - Standing (left to right): Troy Compardo, Amy Chieppa and Andy Leaders. Not pictured: Ryan Rotar.
2017 Future Famers Honored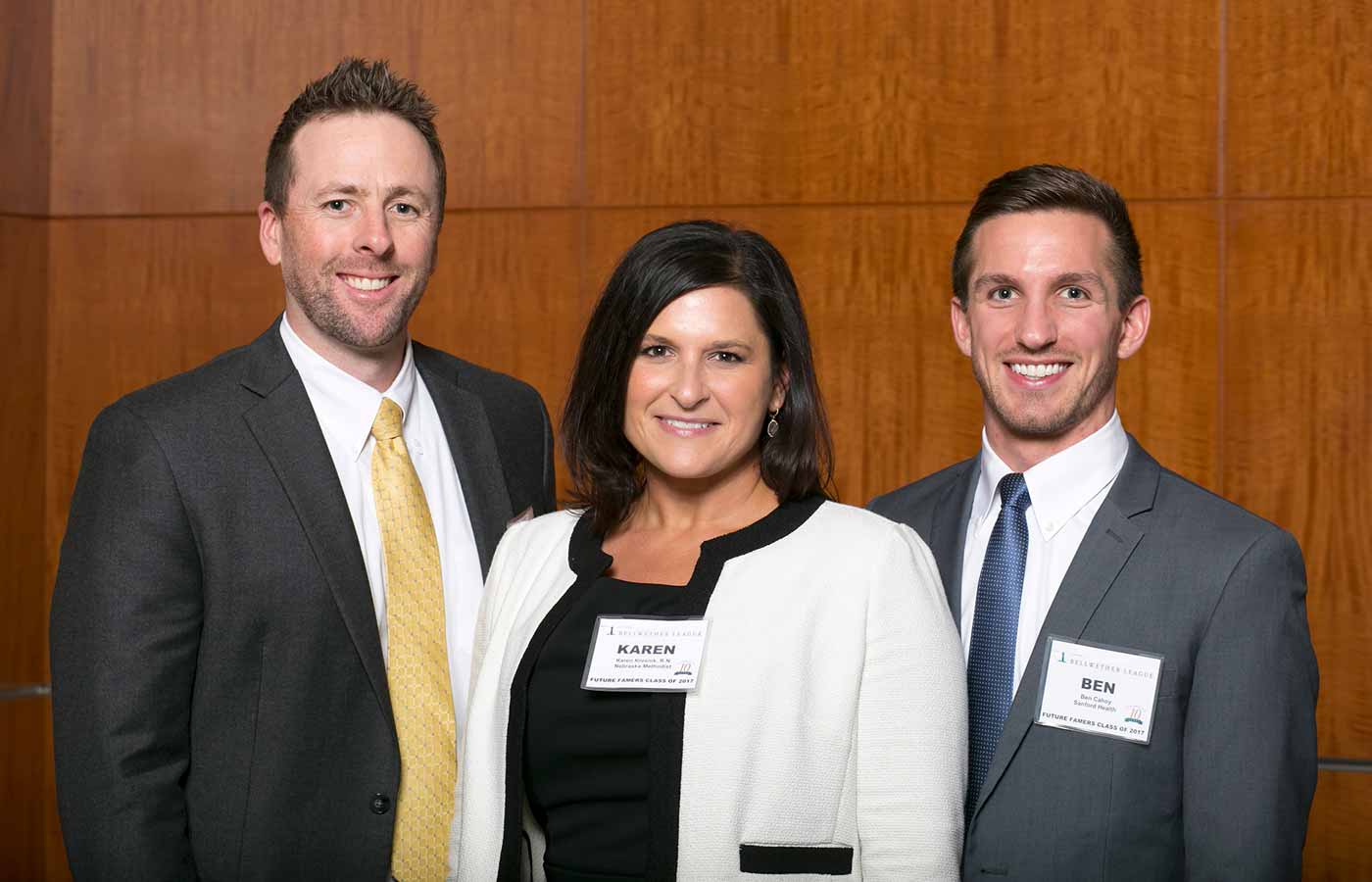 Future Famers Class of 2017 - Standing (left to right): Mark Growcott, Ph.D., Karen Kresnik, R.N., and Ben Cahoy. Not pictured: Derek Havens and Christy Crestin.
2016 Future Famers Honored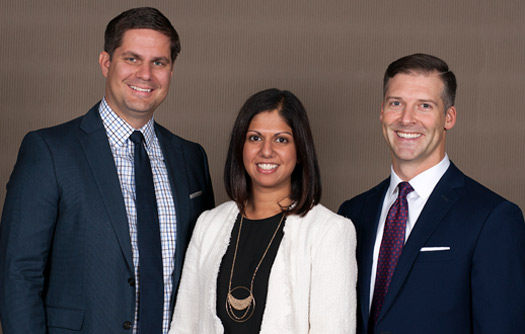 Future Famers Class of 2016 - Standing (left to right): Erik Walerius, Nisha Lulla and Rob Proctor. Not pictured: Jimmy Henderson, Kate Polczynski and Baljeet Sangha.
2015 Future Famers Honored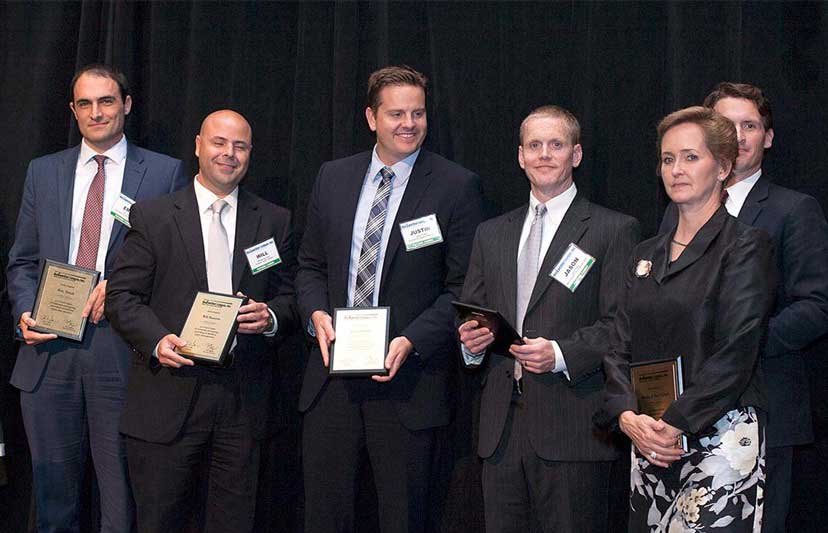 Future Famers Class of 2015 - Standing (left to right): University of Chicago's Eric Tritch, Ochsner Health's Will Barrette, Providence Health's Justin Freed, Mercy Health/St. Rita's Jason Hays, Parkview Health's Donna Van Vlerah and Texas Health's Nate Mickish (back and to the right).
2017 Ammer Award Honoree Organization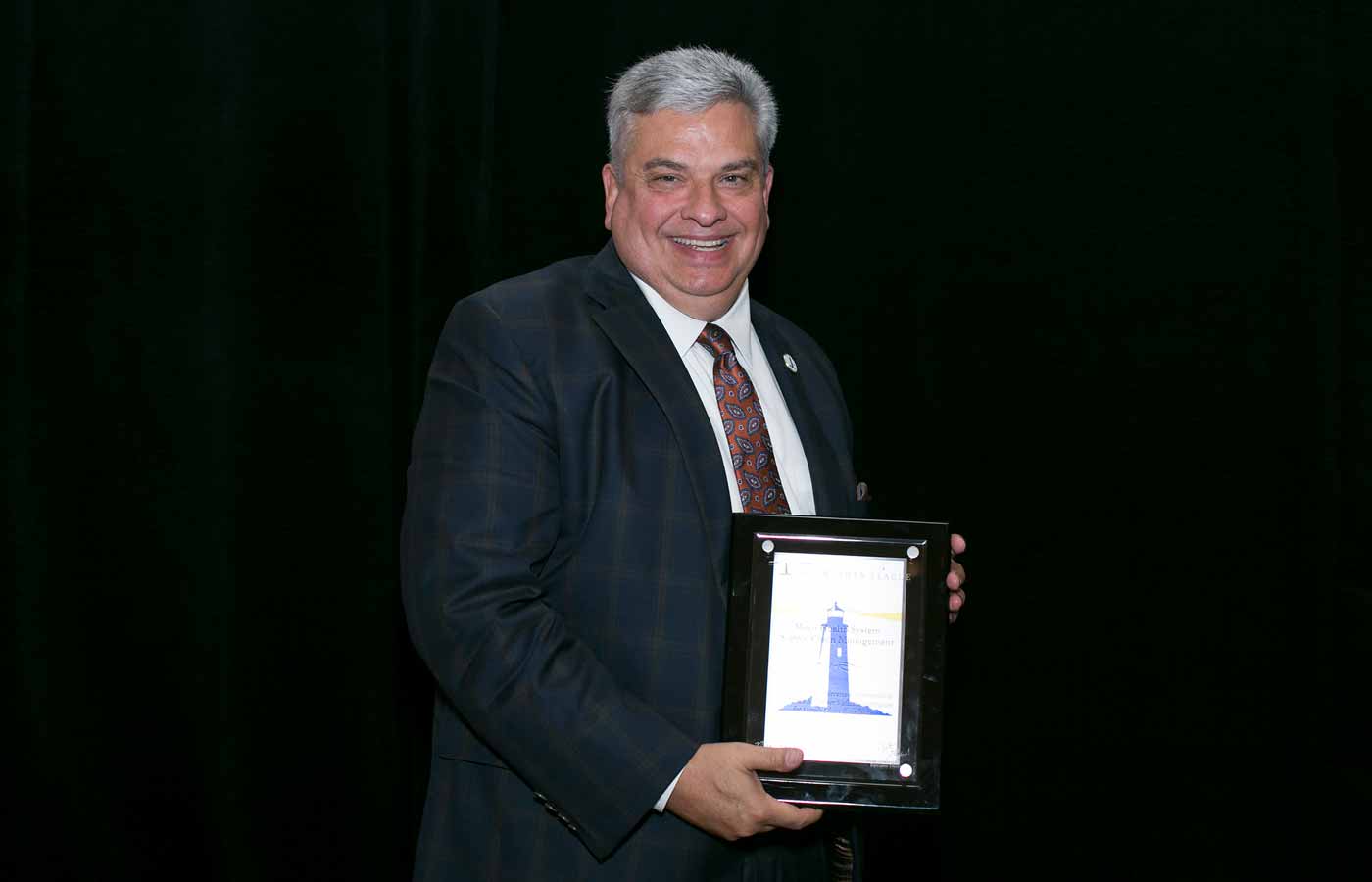 Mayo Clinic's Jim Francis accepts the 2017 Dean S. Ammer Award for Supply Chain Excellence, on behalf of his Ammer Level 5 Supply Chain Organization.
---
2016 Inaugural Ammer Award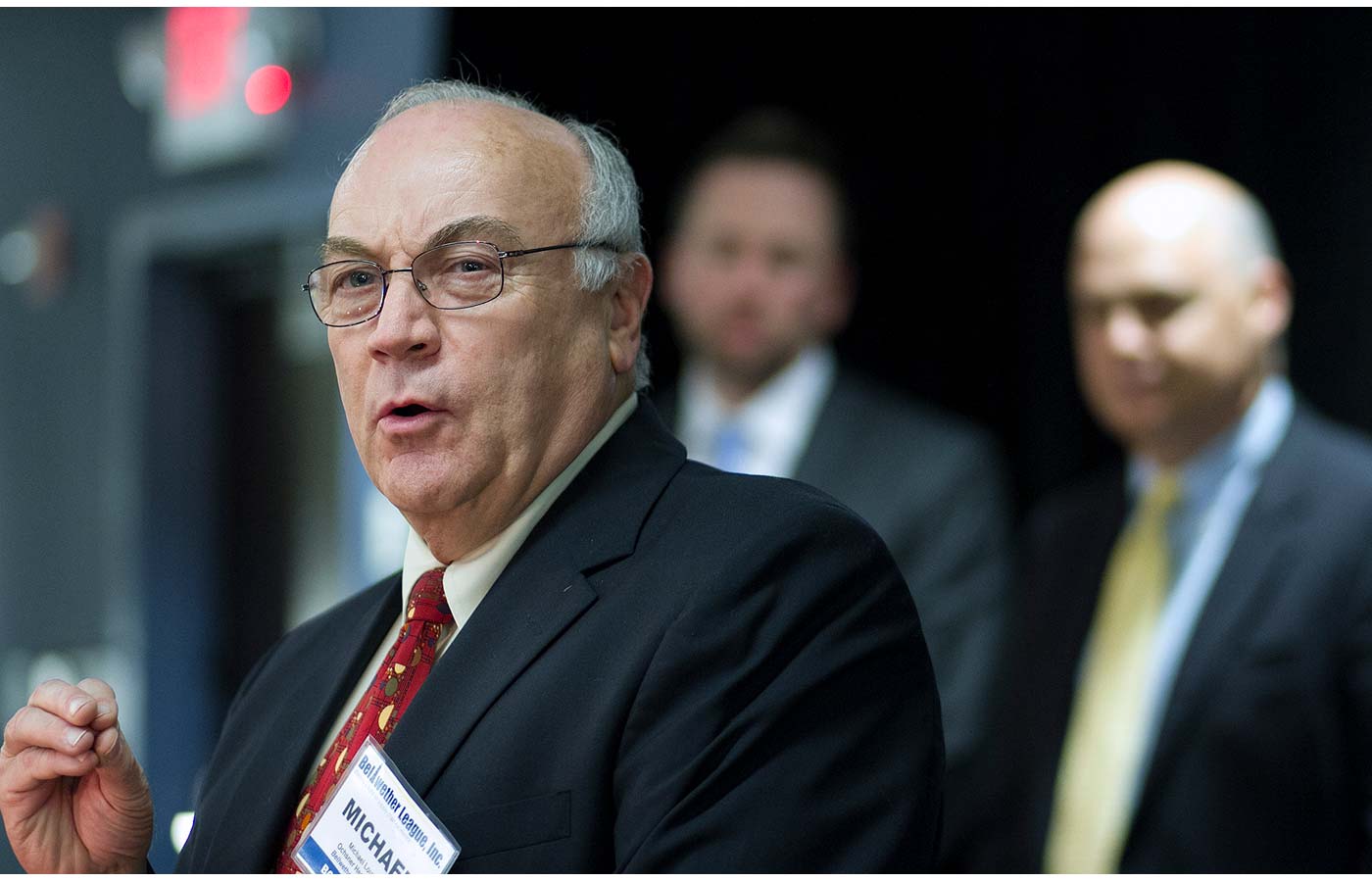 Michael Louviere accepts the inaugural Dean S. Ammer Award for Supply Chain Excellence on behalf of his Supply Chain team at Ochsner Health System.