Awards
Our Practice
Bellwether League Foundation shines a light on supply chain excellence in three ways – through its annual Bellwether, Future Famer and Dean S. Ammer Award for Healthcare Supply Chain Performance Excellence.
Bellwether Award
Bellwether League Foundation's Board of Directors selects deceased, retired and currently active professionals with a minimum of 25 years of exemplary service and leadership performance in supply chain operations that meet its criteria to be publicly recognized and inducted into its Hall of Fame for Healthcare Supply Chain Leadership. Honorees demonstrate their qualifications by advancing the profession through work experience and performance and active participation in professional organizations and their communities.
Future Famers Award
Bellwether League Foundation's Board of Directors selects active supply chain professionals within the first decade of their healthcare careers who do not yet qualify for Bellwether consideration but have contributed to the healthcare supply chain profession in a meaningful way through innovative initiatives and projects.
Ammer Award
Named for the first inductee into Bellwether League Foundation's Hall of Fame for Healthcare Supply Chain Leadership, the Dean S. Ammer Award for Healthcare Supply Chain Performance Excellence honors and recognizes noteworthy executives and professionals in the middle of their careers - Most Valuable Executives (MVEs) who best exemplify the practice and spirit of healthcare supply chain performance excellence. These professionals, through their innovative leadership and influential project management experience, are beyond Future Famer status, but are not yet ready for Bellwether Honoree recognition as determined by Bellwether League Foundation's Board of Directors.
Congratulations to our Bellwether Classes
Read a brief introduction to our class profiles
Hall of Fame archives
For access to the Bellwether profiles and Premium content below, please contact Bellwether headquarters.
Congratulations to the Bellwether Class of 2022:

Teresa L. Dail
Teresa L. Dail epitomizes the stature of a Chief Supply Chain Officer that embraces and exhibits entrepreneurial and innovative strategies and tactics with the traditional regimen successful day-to-day operations. Her achievements at Vanderbilt to improve the revenue and expense stream outcomes through business and clinical facilitation and relationships expand the influence and integrity of supply chain within the C-suite.
---

Edward J. Hisscock
Edward J. Hisscock exhibits forward-thinking, insightful interpretations of contemporary challenges as well as the diplomatic capabilities of bringing disparate groups of clinical, executive, financial and operational groups together to develop and implement solutions. At Trinity, he leads colleagues to identify and root out key pain points through data and information in their ongoing quest for performance improvement.
---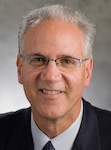 Thomas M. Lubotsky
Thomas M. Lubotsky, FACHE, represents the ideals and implementation of collaboration and trust as executed by supply chain operations across an entire enterprise. An authentic leader at Allina who builds standardization and centralization through consensus and mutual value creation, he works closely with others to share and celebrate clinical, financial and operational victories.
---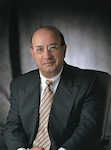 John F. Sasen Sr. (1942-2013)
John F. Sasen Sr. (1942-2013) revolutionized customer-centric, physician-focused primary care distribution of products at PSS World Medical long before online exchanges became standard fare in retail – and eventually healthcare – negotiations and transactions. He consistently strove for win-win-win situations, fusing dedicated customer service and solutions to mutual profitability for both provider and supplier, morphing confrontation to collaboration.
---
David R. Myers
David R. Myers continually challenges the supplier status quo with a "customer-first" philosophy that ultimately benefits both buyer and seller in supply chain decisions and transactions. At Owens & Minor and other company affiliations throughout his career, he actively promotes resiliency and value in both words and deeds through advocacy, education, engagement, mentoring and professional development.
---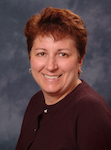 Susan M. Tyk
Susan M. Tyk brings an earnest, caregiving, clinical perspective to supply chain operations that reflects her distinguished nursing background and expertise and reinforces her credibility in corporate management, consulting and line management. She creates and generates supply chain success in others not from the top down or bottom up but from within each professional that radiates outward in a way that blends coach, mentor and teacher rather than boss.
---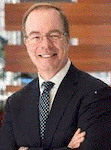 John H. Hammergren
John H. Hammergren once described himself as a simple guy who could make things complicated, solving business problems with the mind of an engineer, but fused with a dedication and devotion to people – his colleagues and his customers. At McKesson, he carved a monument to customer service, information technology and distribution sales, paving a pathway toward credibility, respect and resilience.
---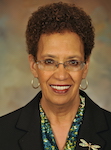 Rosaline Parson
Rosaline Parson served as one of the earliest clinically integrated supply chain leaders pioneering the concept of linking value analysis to self-contracting and self-distribution via provider-managed network and consolidated service center. During her term at Orlando Regional, she stressed the inclusion of clinicians in supply chain decision-making so that they were integral to the process and all successful outcomes.
---
2022 Future Famers Honored

Ryan R. Burke
Ryan R. Burke, Vice President, Strategic Sourcing, Pandion Optimization Alliance, Rochester, NY
---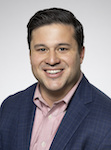 René A. Gurdián
René A. Gurdián, Assistant Vice President, Supply Chain Finance and Strategy. Ochsner Health, New Orleans, LA
---
Caroline Marion
Caroline Marion, Manager, Supply Chain Clinical Engagement and Implementation, Novant Health, Wilmington, NC
---

Allison T. Tidd
Allison T. Tidd, Assistant Vice President, Contracts, Atrium Health/Atrium Health Supply Chain Alliance, Charlotte, NC.
---