Media
Previous Press Releases
Patrick Carroll, dedicated industry advocate, remembered by Hall of Fame for Healthcare Supply Chain Leadership
SCHAUMBURG, IL (August 7, 2018) – In terms of professional and personal conduct and performance, many people keep mental lists of "no brainer" standards and responses. For Patrick E. Carroll Jr., one of his "no brainers" was the launch of an independent organization that recognized the careers and accomplishments of healthcare supply chain professionals.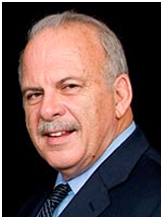 Upon receiving the invitation in the early summer of 2007 to help develop what would become Bellwether League Inc., the Hall of Fame for Healthcare Supply Chain Leadership, Carroll accepted the challenge immediately and without hesitation. He felt such a concept was a "no brainer" that the industry needed. And for the next decade, Carroll devoted time and energy to the cause of recognizing and honoring supply chain excellence.
Bellwether League learned that Carroll died suddenly on Monday night, August 6, two months shy of his retirement from the Board of Directors. He was 69.
Carroll was one of two Bellwether League Board Members elected to two different offices during the last 12 years. He first served as the organization's Founding Treasurer for five years (2007-2012) and six years as Secretary (2013-2018).
Nick Gaich, (Bellwether Class of 2013), Bellwether League's Chairman, expressed his appreciation and gratitude for Carroll's dedication and advocacy on behalf of the organization, the Board, those honored and the profession.
"Pat influenced and mentored me early in my career, and his guidance and insight continued up to his passing," Gaich said. "I am deeply saddened and will be forever grateful for his friendship and counsel. Pat was a powerful advocate for the under-represented and a deeply passionate professional. Most importantly Pat's love for his family was unwavering, which was one of his character qualities I most admired.
"Supply Chain has lost a wonderful champion, advocate and leader," Gaich added, "but his memory and legacy will leave an everlasting imprint on us all."
Chairman Emeritus John Gaida characterized Carroll as a friend and servant of the healthcare supply chain.
"Patrick and I crossed paths numerous times over the 35-plus years I knew him," Gaida noted. "We not only shared a love for supply chain, but also the professional organizations for which we served. He was a dedicated servant to organizations like AHRMM and Bellwether League. I watched him give his all to make things better for the profession as a whole. His dedication and serving spirit will certainly be missed. He was passionate about helping others through his consulting practice and always managed to find good things to say about everyone. He was a good friend, and I will miss him."
Gaida is the other Founding Board Member to have been elected to two different offices – two years as Secretary (2011-2012) and three years as Chairman (2014-2016). Gaida, who retired from Texas Health Resources as Senior Vice President, Supply Chain Management, in 2017, will be inducted into the Bellwether Class of 2018 on October 1.
Founding Secretary Robert "Bud" Bowen (Bellwether Class of 2014), said he was "shocked and deeply saddened" when he heard the news of Carroll's death.
"I didn't know Pat well before Bellwether League, but in the time we worked together at Bellwether League, I came to view him as a first-class person, and someone I was proud to know as a friend," Bowen said. "We have lost a truly fine human being, and clearly a leader of our profession. I am keeping Pat and his family in my prayers. I will miss him greatly."
Bowen, who retired as CEO of Amerinet Inc. in 2006, served on the Bellwether League Board with Carroll during the first four years of the organization.
Bellwether League Co-Founder and Founding Chairman Jamie Kowalski (Bellwether Class of 2017) fondly recalled his competition, collaboration and friendship with Carroll.
"Pat and I were colleagues and friends for over 35 years," Kowalski said. "We also competed for clients, then got smart and began collaborating. The latter allowed more time for being friends. We discovered we both were rabid baseball fans and got to attend a few games together. And while we didn't agree on everything, we agreed Willie Mays was the best.
"Pat was smart, had good insight and wisdom, and willingly shared that with clients, colleagues and even me," Kowalski continued. "He contributed his many talents to Bellwether League when it was founded, helping make it what it is today. I owe him a lot. The industry owes him a lot. We will all miss him a lot!
"Pat's passing creates a huge, unfillable hole for his family and loved ones, his friends, the healthcare supply chain management profession, Bellwether League and for me," he added.
"Pat had an impact on everyone he met," said Bellwether League Board Member Dee Donatelli (Bellwether Class of 2015). "He was just that type of person. He influenced so many in his no-nonsense kind of way. He was ahead of his time, and his reports sit on many a supply chain executive's office shelf. His approach and recommendations were foundational to the advancement of supply chain and the processes we operationalize today. Pat was a friend to many and will be missed by all."
Bellwether League Board Member Nate Mickish (Future Famers Class of 2015) remembered Carroll's intellectual generosity and social grace.
"I knew Pat for a short amount of time, but I considered him a friend immediately," Mickish said. "He was a person with deep knowledge and wisdom that he generously shared with anyone seeking it. He certainly had opinions, but he was also incredibly easy to talk to and had a sweet humility about him. He was genuinely interested in the thoughts of others, which was part of what made him good company. Pat will be greatly missed, and my prayers are with his family."
Looking back on Carroll's career
Carroll co-founded his independent healthcare consulting firm, Patrick E. Carroll & Associates Inc., Cypress, CA, nearly 27 years ago in November 1991. Under his leadership as President, PECA helped more than 250 hospital and group purchasing organization (GPO) clients achieve more than $183 million in savings through expense reduction projects, strategic planning, interim management and operational and financial analytics, reviews and studies.
This year punctuated Carroll's fourth decade in the healthcare supply chain. He began his career in the provider arena in mid-1978, serving as Administrative Director of Materials Management, for Presbyterian Intercommunity Hospital, Whittier, CA, for more than two years. In late 1980, he moved to St. Mary's Medical Center. San Francisco, where he served for two years as Vice President, Clinical and Support Services.
In January 1983, Carroll capitalized on consulting opportunity, joining Laventhol & Horwath as an associate and a Principal in charge of the Healthcare Operations Practice in the accounting firm's Costa Mesa, CA, office. Carroll remained there for nearly 8 years before striking out on his own.
Carroll regularly expressed personal and professional pride in his 40 years as an active member of the American Society for Healthcare Materials Management (ASHMM), which became the Association for Healthcare Resource and Materials Management (AHRMM) in 1998. In fact, as a consultant, Carroll served as ASHMM's first elected President from a non-provider organization in 1989-1990. During his presidential term the ASHMM Board developed the association's first strategic plan. Not only did Carroll serve as a Board Member and President, he also served as a Chapter President (Northern California Society for Hospital Materials Management) and achieved lifetime Fellow status, too.
Carroll also served as adjunct professor at the Universities of San Francisco, La Verne and Southern California, as well as a program faculty member for more than 130 industry association conferences, including ASHMM/AHRMM, Healthcare Financial Management Association (HFMA) and the American College of Healthcare Executives (ACHE).
Carroll served as an editorial advisory board member for the newsletter "Hospital Materials Management" from 1982-1994 and 1998-2000, has authored more than 75 articles, monographs, chapters, and books on supply chain management and general management and has been widely quoted and interviewed in trade journals.

Carroll is survived by his wife Fe (pronounced "Fay") Carroll of 43 years.
Details about a memorial service are pending.
About Bellwether League
Bellwether League's Board of Directors, a veteran group of industry advocates, evaluates and validates professionals submitted for consideration in its three award programs: Bellwethers, Future Famers and Ammer-Level Supply Chain Organizations.
The Board selects deceased, retired and currently active professionals with a minimum of 25 years of exemplary service and leadership performance in supply chain operations that meet its criteria to be publicly recognized as Bellwether Class Honorees. Those honored demonstrate their qualifications by advancing the profession through work experience and performance and active participation in professional organizations and their communities.
Future Famers represent supply chain professionals early in their healthcare careers who do not yet qualify for Bellwether consideration, but have contributed to the healthcare supply chain profession in a meaningful way.
Departmental recipients of Bellwether League's Dean S. Ammer Award for Supply Chain Excellence demonstrate superior performance achievement in their daily operations.
Launched in late July 2007 by a group of influential veterans in the healthcare supply chain industry, Bellwether League Inc., is a 501(c)(6) not-for-profit corporation that identifies and honors men and women who have demonstrated significant leadership in, influence on and contributions to the supply chain from healthcare providers, healthcare product manufacturers and distributors, group purchasing organizations, consulting firms, educational institutions and media outlets.
Bellwether League currently is funded by six Founding and Platinum Sponsors – Halyard Health, HealthTrust, Owens & Minor, Premier, Vizient and VIE Healthcare – and a host of additional sponsors.
For more information about Bellwether League, visit BellwetherLeague.org.
Contact:  Rick Dana Barlow
Wingfoot Media Inc.
E-mail:     rickdanabarlow@wingfootmedia.biz
Phone:     847-466-7425