Media
Previous Press Releases
Hall of Fame for Healthcare Supply Chain Leadership welcomes Board member, recognizes two new sustaining sponsors
SCHAUMBURG, IL (May 18, 2018) – Bellwether League Inc., the Hall of Fame for Healthcare Supply Chain Leadership welcomed a new executive to its Board of Directors that evaluate, validate and select professionals to be recognized and honored for their industry contributions, performance and vision, and two corporate sustaining sponsors at the highest level of support.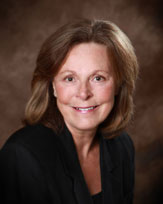 Dee Donatelli joins Bellwether League's Board to select Bellwether Class Honorees, Future Famers and Ammer-Level Supply Chain Organizations within the industry with a clear understanding of the Hall of Fame's impact on the profession and industry.
"Bellwether League's mission is to bring to light the efforts of influencers, innovators, pioneers and the risk takers that have helped and continue to mold the healthcare supply chain profession," Donatelli said. "There is no greater honor than to be recognized by your peers and designated a Bellwether. The respect that Bellwether holds in the industry is the paramount recognition for professionals in supply chain. The legacy Bellwethers leave in the healthcare field is worthy to record and to be recognized throughout generations to come."
Donatelli currently serves as the principal of her own consulting practice that specializes in clinically integrating the supply chain among provider and supplier organizations. During her nearly 40-year career in healthcare operations as a nurse and supply chain executive, she focused on clinically integrated value analysis processes that involved physician collaboration using clinical evidence as the driver for effective cost management programs.
Prior to Dee Donatelli Consulting, LLC, Donatelli served as President and CEO of Mid-America Service Solutions, a Vizient Member Business Ventures network representing more than 250 acute care and 1,200 non-acute care facilities in a 10-state region. Her previous experience also includes supply chain consulting leadership roles in such organizations as Cap Gemini Ernst & Young, Owens & Minor, VHA, Hayes Inc., Navigant Consulting and Vizient, as well as nursing and supply chain executive positions in hospitals.
Donatelli is a former president of the Association of Healthcare Value Analysis Professionals (AHVAP) where she helped to facilitate the creation of Value Analysis Certification. She also has been involved with the Association for Healthcare Resource and Materials Management (AHRMM), serving at the state-level for Kansas and on the national board. She has held certifications with both national organizations as well as Fellow Status.
Donatelli was inducted into the Bellwether Class of 2015. 
"Having been inducted as a Bellwether in [October] 2015 was certainly a highlight in my career," she reflected. "The privilege to serve on the Bellwether Board is a great responsibility and one that I take very seriously. The recording and recognition of key contributors in our field is something that is important and serves as a historical reminder of the dedication and accomplishment that individuals have made in healthcare's supply chain.
"As we continue to honor individuals for their achievements we have a significant responsibility to continue to enhance the value of healthcare's supply chain," Donatelli continued. "I believe that those Bellwethers past and future have an ongoing responsibility to network and continue to drive change and innovation in our field. As a new BOD member I hope to influence professionals in our industry to continue to work to achieve better and more cost-effective outcomes for the patients we serve and the industry we love."
Bellwether League Board Chairman Nick Gaich expressed his admiration and respect for Donatelli's Board position.
"I am pleased and honored to welcome Dee Donatelli as a member of the Bellwether League Board of Directors," said Board Chairman Nick Gaich. "As a Bellwether honoree herself, inducted in the class of 2015, Dee brings a legacy of lifetime contributions, passion and commitment to advance the Bellwether mission as the preeminent organization for recognizing Supply Chain excellence among healthcare leaders and organizations.
"Bellwether League is fully committed to serve as the '"cornerstone destination' organization for recognizing supply chain excellence," Gaich continued. "The addition of Dee Donatelli as Board contributor will both strengthen and accelerate our efforts as we set sights on our next decade of service."
Two Platinum Sustaining Sponsors
Two companies agreed to support Bellwether League activities and events by becoming Platinum-level corporate sustaining sponsors, the highest level offered by the not-for-profit Hall of Fame.
HealthTrust and VIE Healthcare represent the latest top-tier sustaining sponsors, joining five other high-level sustaining sponsors and more than two dozen other corporate entities sponsoring the organization.
"VIE Healthcare's decision to become a sustaining sponsor of Bellwether League is completely based on the fact that supply chain leadership and the exceptional results achieved from dedicated supply chain professionals are foundational to the operational performance and financial strength of a hospital," said Lisa Miller, CEO and healthcare advisor, VIE Healthcare. "Bellwether League elevates supply chain, the importance of supply chain excellence and supply chain innovation within our industry.
"Our complex and rapidly changing healthcare industry needs to actively and continuously support Bellwether League so that future leaders are encouraged, engaged and advanced from the challenging work they perform every day and that their efforts are recognized as an integral part of the healthcare system," Miller added.
"Supply chain plays a critically important role in supporting the delivery of healthcare," said Doug Swanson, HealthTrust senior vice president of sales and marketing. "HealthTrust is proud to sponsor the Bellwether organization to ensure we acknowledge the professionals accountable for sourcing and procuring supplies and services, as well as those who advise providers on practices known to improve performance and outcomes. Our involvement in the League demonstrates our commitment to investing in tomorrow's leaders and honoring the innovators who have distinguished supply chain as a critical asset and differentiator."
Bellwether League Chairman Gaich lauded HealthTrust and VIE Healthcare for their commitment and support as the Hall of Fame launches a new chapter in its development.
"I am pleased to welcome HealthTrust and VIE Healthcare as Platinum Sustaining Sponsors," Gaich said. "As we now enter our second decade of service our commitment to recognize and honor significant advancements in the field by healthcare supply chain professionals and organizations, as well as highlight young executives staged to continue lasting industry contributions, the financial support of these two companies, as well as our entire sustaining sponsorship base, both strengthens and validates our pledge to recognize and promote a legacy of supply chain excellence."
About Bellwether League
Bellwether League's Board of Directors, a veteran group of industry advocates, evaluates and validates professionals submitted for consideration in its three award programs: Bellwethers, Future Famers and Ammer-Level Supply Chain Organizations.
The Board selects deceased, retired and currently active professionals with a minimum of 25 years of exemplary service and leadership performance in supply chain operations that meet its criteria to be publicly recognized as Bellwether Class Honorees. Those honored demonstrate their qualifications by advancing the profession through work experience and performance and active participation in professional organizations and their communities.
Future Famers represent supply chain professionals early in their healthcare careers who do not yet qualify for Bellwether consideration, but have contributed to the healthcare supply chain profession in a meaningful way.
Departmental recipients of Bellwether League's Dean S. Ammer Award for Supply Chain Excellence demonstrate superior performance achievement in their daily operations.
Bellwether League has honored 96 innovators, leaders and pioneers in healthcare supply chain management in five distinct categories: Education & Media, Supply Chain Management, Group Purchasing, Supplier and Consulting Services. Bellwether League also has recognized 17 Future Famers to date and two highly designated Ammer-Level organizations.
Launched in late July 2007 by a group of influential veterans in the healthcare supply chain industry, Bellwether League Inc., is a 501(c)(6) not-for-profit corporation that identifies and honors men and women who have demonstrated significant leadership in, influence on and contributions to the supply chain from healthcare providers, healthcare product manufacturers and distributors, group purchasing organizations, consulting firms, educational institutions and media outlets.
Bellwether League currently is funded by seven Founding and Platinum Sponsors – Halyard Health, HealthTrust, Owens & Minor, Premier, Vizient and VIE Healthcare – and a host of additional sponsors.
Bellwether League's 2018 Board of Directors includes:
Nick Gaich, (chairman) (Bellwether Class of 2013),CEO, Nick Gaich and Associates, Morgan Hill, CA
Patrick E. Carroll Jr. (secretary), President, Patrick E. Carroll & Associates, Cypress, CA
Deborah A. Petretich Templeton, R.Ph., (treasurer), Chief, System Support Services, Geisinger Health, Danville, PA
Rick Dana Barlow (co-founder, executive director), President, Wingfoot Media Inc., Schaumburg, IL
Dee Donatelli, (Bellwether Class of 2015), Principal, Dee Donatelli Consulting LLC, Newton, KS
Todd Ebert, R.Ph., President and CEO, Healthcare Supply Chain Association (HSCA), Washington
Edward J. Hisscock, Vice President, Clinical Sourcing and Informatics, and Transformation Officer, Non-Labor Spend, for Trinity Health, Livonia, MI
Jamie C. Kowalski (co-founder, founding chairman 2007-2013), (Bellwether Class of 2017), CEO, Jamie C. Kowalski Consulting LLC, Milwaukee, WI
Nathaniel Mickish (Future Famers Class of 2015), Vice President, Sourcing, Supply Chain Management, Texas Health Resources, Arlington, TX
Mark A. Van Sumeren, Strategic Advisor, Health Industry Advisor LLC, Richmond, VA
John B. Gaida, Chairman Emeritus, Bellwether League Inc., Arlington, TX
For more information about Bellwether League, visit BellwetherLeague.org.
Contact:  Rick Dana Barlow
Wingfoot Media Inc.
E-mail:     rickdanabarlow@wingfootmedia.biz
Phone:     847-466-7425