Media
Previous Press Releases
Jamie Kowalski, industry icon, Chairman and Co-Founder, Hall of Fame for Healthcare Supply Chain Leadership, punctuates career with retirement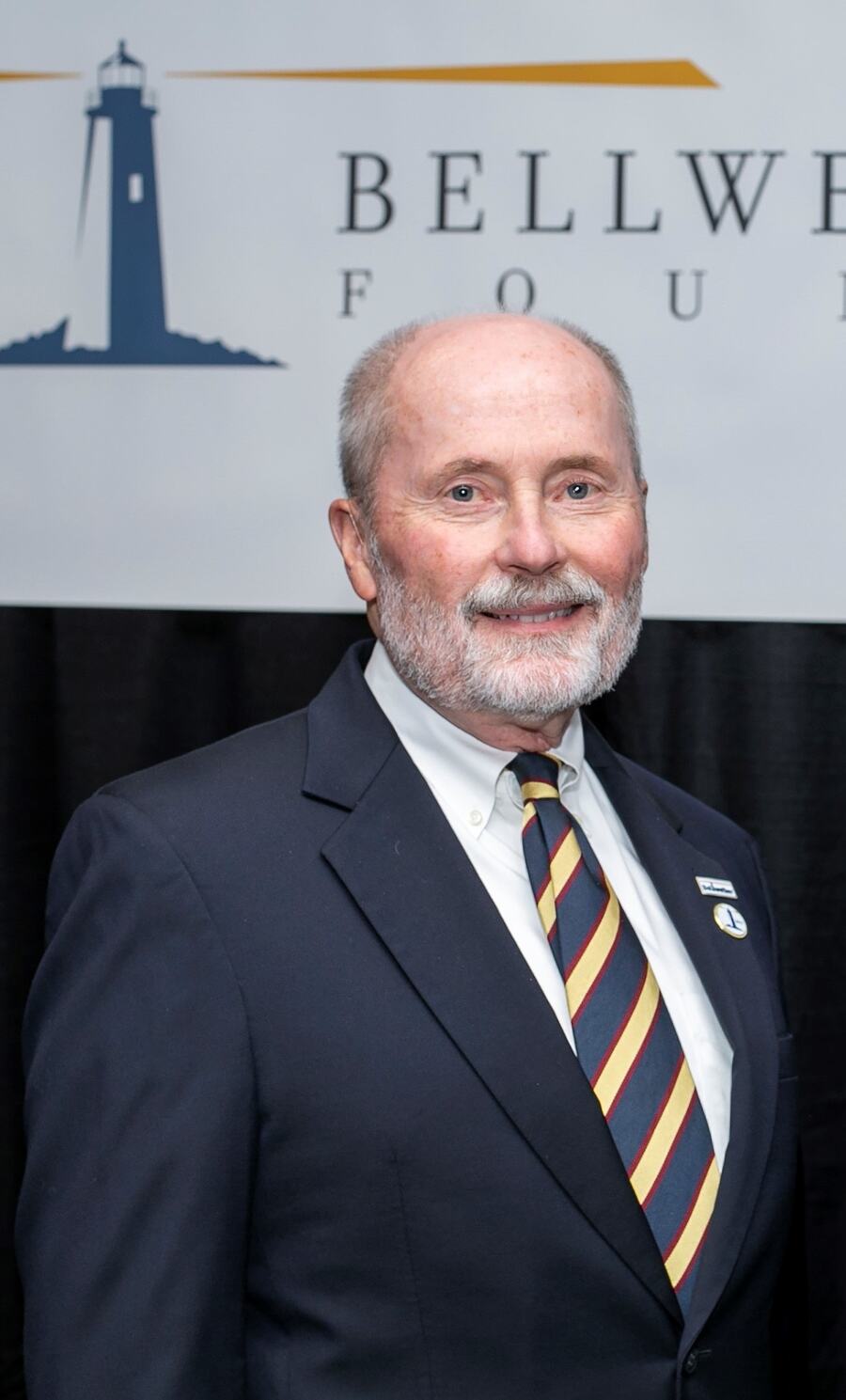 SCHAUMBURG, IL (May 16, 2023) — After more than 15 years of co-developing Bellwether League Foundation (BLF) from the ground up as a simple but integral idea to a renowned recognition program for healthcare supply chain excellence, Jamie C. Kowalski chose to dim the beam of his career lighthouse and retire formally and officially from service.
Kowalski co-founded BLF as a not-for-profit recognition program in 2007 and served as its Founding Chairman through 2013. He was instrumental in establishing the criteria and comprehensive assessment process for healthcare supply chain career recognition and induction into BLF's Hall of Fame for Healthcare Supply Chain Leadership as well as leading the organization during its formative years, including navigating it through the Great Recession of 2008.
Kowalski was inducted into the Hall of Fame in 2017, then rejoined the BLF Board of Directors in 2021 as Secretary while the organization transitioned into a nonprofit foundation. The Board elected him to his second stint as Chairman this past January.
Kowalski's BLF career adds to the nearly 50-year span he dedicated and devoted to healthcare supply chain management throughout the provider, consulting, group purchasing organization and supplier sectors.
Kowalski, Bellwether Class of 2017, felt the time was right to retire now to enjoy his golden years with family, free of occupational stress, and focus on aging with dignity and grace. He reflected fondly on his BLF career as co-founder, founding chairman, hall of famer, secretary and then chairman again a decade later.
"Being part of the duo and then the entire team that put Bellwether League together and guided its growth for over 16 years was one of the most satisfying and important things I had the opportunity and pleasure to do in my almost 50 years in the profession and industry," Kowalski said. "I will miss working with BLF Co-Founder Rick Barlow and the rest of the team on the Board and the Advisory Council as well as the many financial supporters for the organization, the joy of talking with those recognized and honored by the Hall of Fame, the annual event and the actual handing of the award to each Bellwether, Future Famer and Ammer Honoree. I also will miss the team of dedicated and talented consultants that were on the Kowalski-Dickow Associates Inc. team over 23 years. Lastly, I will miss the relationships formed with the clients (from all healthcare supply chain sectors) who placed their trust in in our team to evaluate, establish solutions and strategies for supply chain advancement, and guide them through implementation. I'm incredibly proud of the over $1 billion dollars we helped our clients to save and for the long-term relationships that showed their appreciation."
Kowalski further indicated that he thoroughly enjoyed the initial and ongoing conversations with those selected to enter the Hall of Fame and with those honored as Future Famers and Ammer Honorees as smart people who made and continue to make a difference in healthcare supply chain.
BLF Board Secretary Barbara Strain, Bellwether Class of 2021, applauded Kowalski's contributions to the industry, organization and profession.
"Jamie Kowalski has been a guiding force in the healthcare industry for more than 45 years as executive, advisor, consultant, educator and dedicated advocate," Strain said. "Jamie has been an active member of several healthcare professional organizations and was recognized for his many contributions. As a co-founder and founding chairman of Bellwether League he has continually shown his dedication and passion to the healthcare supply chain professionals and elevated their role epitomized by his quote, 'What they do every day enables and supports the care provided, while it helps maintain the providers' positive bottom line....' On a personal note, Jamie and I served on one of four Association of Healthcare Value Analysis Professionals (AHVAP) committees that established the first and only certification for health value analysis professionals. Many are privileged to call him mentor, colleague and friend. Thank you for shining the Bellwether light on an industry and its leaders." Strain succeeds Kowalski as Board Chairman.
Kowalski's immediate predecessor as Board Chairman, Deborah Templeton, R.Ph., also saluted his contributions and legacy.
"I have had the pleasure and opportunity to get to know Jamie through work on the Foundation Board," Templeton noted. "His legacy has been honored through the Foundation. His humor, stories and experiences have been appreciated, and his passion and contributions will always be remembered. Thank you, Jamie, for being such a wonderful partner and for unselfishly contributing to the Foundation."
Templeton served as Chairman 2020-2022, during the organization's transition to a nonprofit foundation. In January she was named Chairman Emeritus and with Kowalski's retirement, rejoins the Board as Secretary.
"Knowing Jamie for nearly 30 years as well as working closely and directly with him for roughly half that duration I count as a pleasure and a privilege as well as a priceless relationship — interchangeable qualities, for sure," said Rick Barlow, BLF co-founder and executive director. "Through Jamie's influence and mentoring, I learned about diplomacy, leadership, management, operational resilience and personal and professional friendship. We climbed mountains and slid into chasms together — fulfilling journeys that were alternatively arduous and frustrating at times, but eye-opening and fun overall as we learned together how to build something fresh and new from scratch for the betterment of deserving others and the profession and industry they so passionately served."
Kowalski added, "The new Board members and volunteers are truly talented and experienced. I have no doubt they will continue the success and make it what Rick and I thought it could and should be."
Glancing back
BLF traces its origin to the spring of 2007 when BLF Co-Founder Rick Barlow was researching and writing a story for the trade publication Healthcare Purchasing News on the "30 most influential supply chain leaders during the last 30 years." Kowalski served as one of the key sources of information he interviewed for background material.
During their conversations about healthcare supply chain history, Barlow and Kowalski each lamented the dearth of professional backgrounds and profiles in a centralized location and in a standardized format — the likes of which could be recorded in a hall of fame typical in other industrial and sports professions. So, they decided to create one and recruited a sizable number of active and retired supply chain leaders to conceptualize what would eventually grow into BLF.
After Barlow wrote and published his story (see "Three decades of pros worth knowing, Healthcare Purchasing News, July 2007"), he and Kowalski launched the groundwork that would create a hall of fame for healthcare supply chain and culminated in the induction of the inaugural Bellwether Class of 2008 the following year, merely eight days after the stock market crash and the start of what became known as the Great Recession.
"[Rick] and I thought it was past time for Supply Chain leaders who have made significant contributions to the advancement of the art, science and performance of supply chain management in hospitals and healthcare to be put under the stage lights and thanked — like what is done for CEOs, CFOs, and other healthcare groups," Kowalski noted. "Supply chain leaders are on the front lines supporting what doctors and nurses do for patients, and hopefully, in the C-suite, working with the other officers, teaching them what supply chain management can do and what they need to do to support it. We began to share that thinking with many retired and active supply chain leaders and virtually all agreed with us, and even asked what they could do to help launch what would become Bellwether League."
While the floundering economic conditions made it more challenging to attract fiscal sponsorships to support the nascent organization at that point, Kowalski and Barlow soldiered on, buoyed by the encouragement, excitement and positive reactions and support shared by a growing number in the industry and profession who acknowledged that the effort was "about time" and "the right thing to do."
Kowalski urges the industry and profession to recognize and reward the essential nature of the healthcare supply chain, which is what BLF was conceived to do.
"When looking at the supply chain from source to point of use to payment remittance, and all those who do the tasks within 'the chain' and add it all up, it accounts for about 50% of the operating costs of the hospital," he noted. "BLF can help those in all healthcare organizations who are responsible for making the supply chain to be as efficient and effective as possible. Failure to do so jeopardizes the sustainability of our healthcare system."
Kowalski maintains high hopes and lofty expectations for BLF's future. "Continued growth, support and more as others in the healthcare supply chain recognize the value of BLF's work and realize they need to support it," he said. "BLF is an entity that is doing something very important, very positive, for a huge group of professionals that heretofore have worked hard or are working hard and may have received, at most, a few thank-yous and less recognition. But this group never asked for such treatment. They did what they did because they knew it needed to be done. However, they certainly appreciate getting it."
Career highlights
After eight years in the provider sector spanning four hospitals, and more than two years at Will Ross Inc., the second-largest manufacturer and distributor of hospital supplies at the time, Kowalski began his consulting work as a solo practitioner in 1981, then founded the supply chain consulting firm Kowalski-Dickow Associates in 1983 with partner Jim Dickow, Bellwether Class of 2013. After a few years in retirement, Dickow died in 2021. "Jim was a great partner, and I owe him a lot," Kowalski noted. "He taught me many things and we integrated them into KDA's business operations."
For the next 22 years, Kowalski and his colleagues helped more than 1,500 hospitals improve their operations and save hundreds of millions of dollars. Kowalski and Dickow sold the firm in 1996 to AmeriNet Inc., where it became an independent subsidiary for six years until ServiceMaster acquired KDA, and then Aramark acquired ServiceMaster in 2002, folding KDA into its management services unit. Kowalski remained the CEO of KDA and served as the Senior Vice President of Supply Chain Services for Aramark.
Kowalski left KDA/Aramark in 2004 to sign with distributor (and former client) McKesson Corp. For the next four years he served as the Vice President of Development for the Solutions Consulting business unit of McKesson Provider Technologies. Kowalski was later recruited by another former client, distributor Owens & Minor, as Vice President of Business Development where he evaluated current services, identified and developed new services, customer strategies and strategic directions, and established business alliances and new customer relationships. After four years, he returned to supply chain consulting with his own firm, Jamie C. Kowalski Consulting LLC.
The Association for Healthcare Resource and Materials Management (AHRMM) awarded Kowalski its highest honor, "The George R. Gossett Leadership Award," in 2011, in recognition of his longtime dedication and devotion to the profession and industry. BLF posthumously inducted Gossett in 2010. Gossett served as AHRMM's first president in 1962.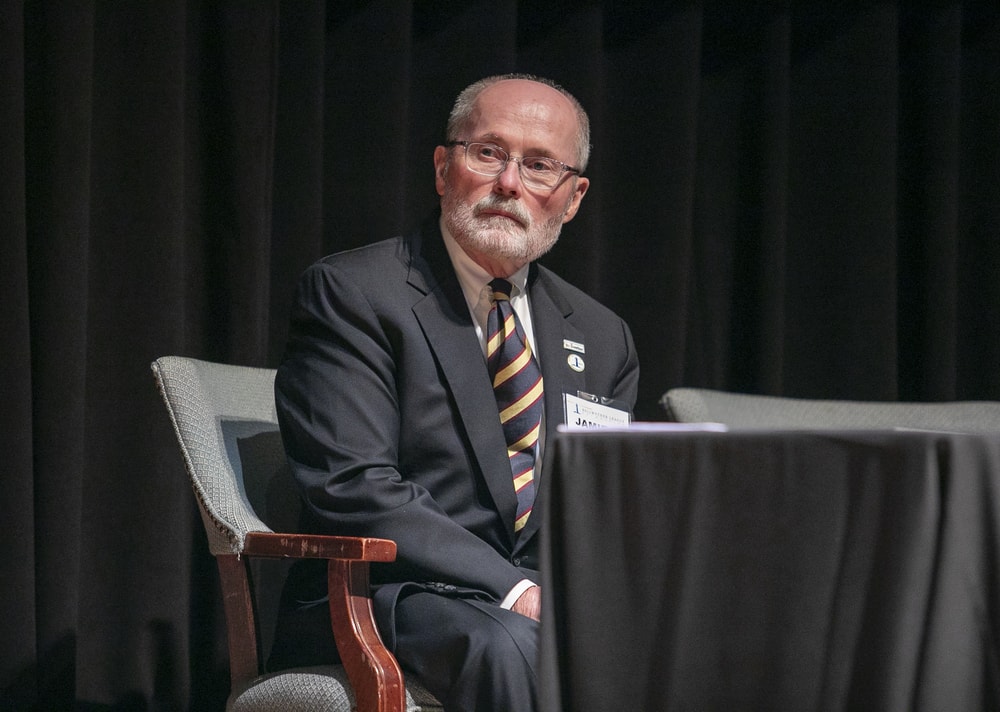 About Bellwether League Foundation
Bellwether League Foundation comprises two operating divisions that educate, endow and evaluate professionals in healthcare supply chain performance excellence: The Hall of Fame for Healthcare Supply Chain Leadership and Bellwether Philanthropy.
The Hall of Fame for Healthcare Supply Chain Leadership evaluates and validates professionals submitted for consideration in its three award programs: Bellwether Honorees, Future Famers and Ammer Honorees. The Hall of Fame also offers educational and professional development content via the Healthcare Supply Chain Leadership Forum and its "Leaders & Luminaries" multimedia of online and printed content.
The Board selects deceased, retired and currently active professionals with a minimum of 25 years of exemplary service and leadership performance in supply chain operations that meet its criteria to be recognized publicly as Bellwether Class Honorees.
Future Famers represent supply chain professionals early in their healthcare careers who do not yet qualify for Bellwether consideration but have contributed meaningfully to the profession and industry.
Honorees who receive the "Dean S. Ammer Award for Healthcare Supply Chain Performance Excellence" represent noteworthy executives and professionals in the middle of their careers who, through their innovative leadership and influential project management experience, best exemplify the practice and spirit of healthcare supply chain performance excellence.
To date, The Hall of Fame for Healthcare Supply Chain Leadership has honored 137 innovators, leaders and pioneers in healthcare supply chain management in five distinct categories: Education & Media, Supply Chain Management (Provider), Group Purchasing, Supplier and Consulting Services. Bellwether League Foundation also has recognized 37 Future Famers, and two Ammer Honorees.
Bellwether Philanthropy offers grants, scholarships and capstone educational and developmental projects to college-bound high school students who plan to study supply chain curricula, current collegiate students who major in supply chain-related careers and professionals who pursue continuing education through associations and universities.
Launched in late July 2007 by a group of influential veterans in the healthcare supply chain industry, Bellwether League Foundation began as a 501(c)(6) not-for-profit corporation that upgraded to a 501(c)(3) nonprofit organization in January 2021.
Bellwether League Foundation currently is funded by six Founding and Platinum Sustaining Sponsors — GHX, HealthTrust, Owens & Minor, Premier, Vizient and Wingfoot Media — and a host of additional sustaining sponsors at multiple levels. For more information, visit Bellwether League Foundation's website at www.bellwetherleague.org.
---