Media
Previous Press Releases
Hall of Fame for Healthcare Supply Chain Leadership expands newest Bellwether Class to induct 8 Honorees on October 1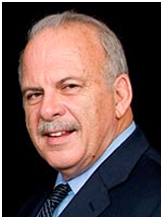 SCHAUMBURG, ILSeptember 2, 2018) – With the recent death of Bellwether League Inc. Secretary Patrick E. Carroll Jr., two weeks before their monthly meeting, the Board of Directors decided immediately to submit a formal nomination of Carroll for Honoree consideration for the current seven-member Bellwether Class of 2018, which was announced two months ago.
Just as it did with the seven current Bellwether Class members, Bellwether League's Nominating Committee, comprising a subsection of Board Members, assessed and evaluated the submitted nomination before approving Carroll's nomination to advance to a Board vote by secret ballot, which occurred last week.
In an unprecedented move, the Board voted unanimously to add Carroll posthumously to the Bellwether Class of 2018. His widow Fe Carroll will attend the 11th Annual Bellwether Induction Dinner Event, scheduled for Monday, October 1, at The Westin-O'Hare in Rosemont, IL, a northwest suburb of Chicago adjacent to Chicago's O'Hare International Airport.
"Despite Pat's untimely death, the Nominating Committee completed it's rigorous, quantitative and qualitative analysis of Pat's qualifications in time for the Board to act and include him for induction on October 1," said Jamie Kowalski, Bellwether League Co-Founder, Founding Chairman (2007-2013) Nominating Committee Chairman. "Pat and his work were well known to all of the Committee and Board members, and to so many in the profession and industry that it might have been considered a 'no-brainer' to select him. However, to maintain the integrity of our process and out of respect to Bellwethers inducted and Honorees to be inducted next month we moved his nomination through the same process we've completed in the past as well as earlier this year and will continue to do in the future. We feel this represents well-deserved recognition for Pat's accomplishments and contributions to the profession and the industry.
"Pat was not only one of the best of the best, he was a great guy and a good friend," Kowalski added. "He will be missed. But he will always be with Bellwether League."
Bellwether League Board Chairman Nick Gaich expressed his appreciation for the Committee's and Board's work and for Carroll's contributions throughout his career.
"With sadness in my heart from the loss of Pat Carroll, I am thrilled to recognize his election and subsequent induction into the Bellwether Class of 2018," he said. "Pat's legacy of accomplishments, dedication to service and Supply Chain advocacy carries forward more than 40 years of shared learning with distinction worthy of such an honor."
Carroll joins seven Honorees who will be inducted on October 1 into the 2018 Bellwether Class. They are Marvin J. Feldman, R.Ph., John B. Gaida, Winifred S. Hayes, Ph.D., Janine C. Jagger, Ph.D., Mary A. Starr, Nicholas C. Toscano and Robert T. Yokl.
About Bellwether League
Bellwether League's Board of Directors, a veteran group of industry advocates, evaluates and validates professionals submitted for consideration in its three award programs: Bellwethers, Future Famers and Ammer-Level Supply Chain Organizations.
The Board selects deceased, retired and currently active professionals with a minimum of 25 years of exemplary service and leadership performance in supply chain operations that meet its criteria to be publicly recognized as Bellwether Class Honorees. Those honored demonstrate their qualifications by advancing the profession through work experience and performance and active participation in professional organizations and their communities.
Future Famers represent supply chain professionals early in their healthcare careers who do not yet qualify for Bellwether consideration, but have contributed to the healthcare supply chain profession in a meaningful way.
Departmental recipients of Bellwether League's Dean S. Ammer Award for Supply Chain Excellence demonstrate superior performance achievement in their daily operations.
Bellwether League has honored 104 innovators, leaders and pioneers in healthcare supply chain management in five distinct categories: Education & Media, Supply Chain Management, Group Purchasing, Supplier and Consulting Services. Bellwether League also has recognized 21 Future Famers and two highly designated Ammer-Level organizations.
Bellwether League currently is funded by seven Founding and Platinum Sponsors – Halyard Health, HealthTrust, Owens & Minor, Premier, Vizient and VIE Healthcare – and a host of additional sponsors.
To register for Bellwether League's events or for more information about Bellwether League, visit www.bellwetherleague.org.
Contact:  Rick Dana Barlow
Wingfoot Media Inc.
E-mail:     rickdanabarlow@wingfootmedia.biz
Phone:     847-466-7425